The Epiphany is you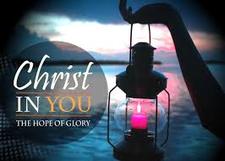 You'd be surprised if you came to Turkey during December. You wouldn't expect in a country that is over 99% Muslim to find sparkling lights, pine trees decked in red and green baubles and images of Santa Claus. But don't think it's about Christmas. These are 'New Year' trees - allowing locals the enjoyment of a holiday they've seen in films and would like to celebrate without Christian baggage.
But today is the real Christmas for this part of the world. Today is Epiphany, Twelfth Night, the last of the '12 Days of Christmas', when Orthodox Christians around the world celebrate Christmas. The word Epiphany comes from the Greek and means, 'manifestation of the Divine.' Historically, it has often been celebrated as the manifestation of the gospel to the Gentiles as the Magi bring their gifts to Jesus.
But there is an even more dramatic meaning - YOU are the Epiphany! Colossians 1:27 tells us that ''To them God chose to make known how great among the Gentiles are the riches of the glory of this mystery, which is Christ in you, the hope of glory.'' Christ in you - in us - is the manifestation of the gospel. May we each be that manifestation of the gospel to our families, neighbourhoods and nations this year!